How to Pick Your Wedding Colors
How to Pick Your Wedding Colors
---
Posted on May 7, 2015 by barbie
Are you having trouble deciding on your wedding color palette? It is one of the toughest decisions unless you follow my guidelines.
First, what is your favorite color palette or what colors do you look best wearing?  If you are not sure, go to your closet and see what colors jump out at you and that is the color palette you are comfortable wearing.  More than likely these colors are the best for your skin tone because you look beautiful wearing them and you receive lots of compliments when you do wear them.  Also, look at the colors that inspire your home décor.  These colors are the ones you know you can live with for a long time and they will stand the test of time.  Now, put your preliminary wedding palette together.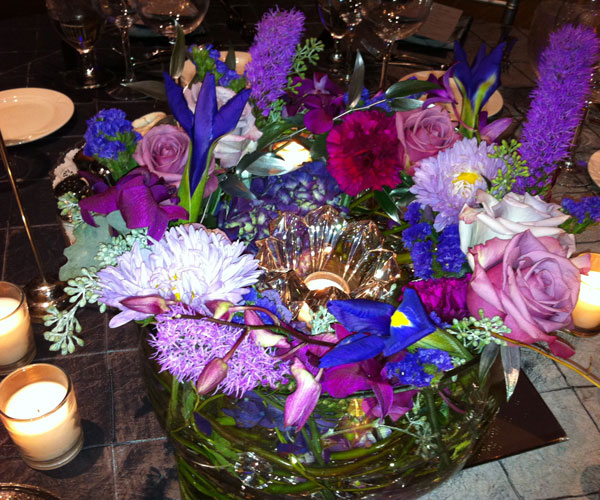 To give you more confidence in your color scheme, look to the color wheel.  Colors that are opposite like blue and orange go well together because one is cool and one is warm.  Also, neighboring colors like fuchsia and pale pink work well together because they are similar and they share a primary color.  One way to build to color palette is to put a vibrant, saturated color with a neutral like red and gray.
Next, go to your local paint store and pick up some color swatches to match your favorite palette and take these swatches to your venue.  Make sure your colors will work with your venue or you will have to pay extra to cover up the venue's distractions.  It is best to work with what the venue offers and make slight adjustments to your palette so as to enhance the venue. If your wedding is in the evening and the venue's carpet design is not your favorite, don't be too concerned because it will not be prominent in a candle-lit room.
Let the mood for your wedding by picking the right color hues.  If you want more drama, pick more vibrant hues of your palette.  If you want a more relaxed atmosphere pick softer shades from your palette.  What style do you want to create and that will help you pick the best hues.
You can let the season of your wedding play a role in the shades of your color scheme. Pastels for spring, vibrant colors for summer, jeweled tones for fall and metallic for winter.  Or you can recognize the season with texture and accent colors.
Don't get too caught up in your color scheme.  Think of your color in coordination with your wedding style, formality, mood, and culture. If you really like the color scheme, you will feel beautiful and relaxed on your big day.