How to Shop for Your Wedding Gown
How to Shop for Your Wedding Gown
---
Posted on May 7, 2015 by barbie
This can be one of the best and most exciting parts of your wedding if you follow my suggestions.  If you heed my suggestions, this will be a fun experience.
Make a budget for your dress but don't forget to add the cost of alterations, shipping, steaming, sales tax, under garments, shoes, jewelry and veil.  Remember you are going for the total look and that includes a lot more than just the dress.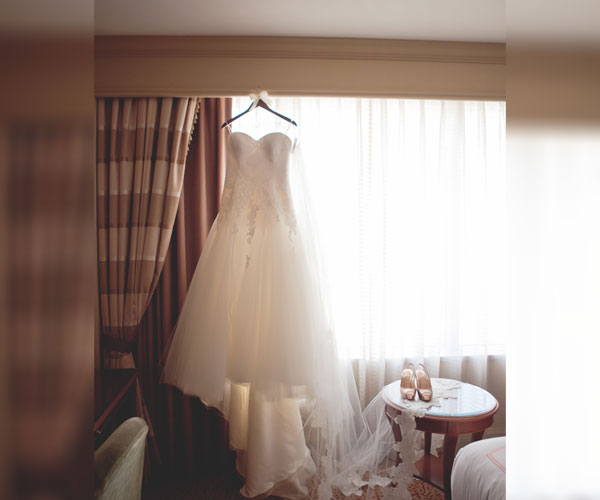 Start looking in bridal magazines and on line for bridal gown ideas and designers.  Make a picture file of the styles, shapes and designers you like and be sure to take the file with you when you go shopping.
Eat breakfast before you go shopping.  You need to be energized or your shopping experience it may become frustrating and overwhelming.  No one wants to have a bad day shopping for their dream gown.
Limit your posse to two people.  I suggest your mother and a trusted friend.  More than two people giving their opinions can be very confusing.
Be open minded when you get to the salon and let the wedding gown experts make suggestions for your body type.  Be sure to tell the salon, the location and time of your wedding as it may play a part in deciding the material and style of your gown.
Pick a gown that is the right color for your skin tone and one that reflects your personality.  Take a pair of shoes with you that are the heel height you will wear when you walk down the aisle and try the dress on with these shoes.
Pick the right undergarments for the gown.  The dress salon can make suggestions but be sure to try the gown on with the undergarments before you make your final decision.
If you are well prepared for your shopping experience, you will know when you have found "the one" and you will be glowing.
Enjoy the experience, Barbie Gurwitz, Signature Events by Barbie